Homes are so much more than four walls and a roof. Home is our personal gym, our remote office and our backyard movie night locale. A home is a refuge after a long day and a morning pick-me-up as we watch sunlight stream through our kitchen window with a hot cup of coffee in hand.
So, with all that a home can be, it's only fair that it should also be beautiful. If you're looking for a refresh, we've got a few design trends to inspire you this spring:
Cottagecore
A trend with seeds in late 2020, Cottagecore is all about emphasizing the core components of cottage, farm-style living. Think floral wall prints and soft, pastel color palettes; a rustic bucket in the corner of a living room for your blankets and gardening gloves (clean, please) hanging on wall hooks by the door. It's a mix of fairy-tale, cottage whimsy with a deep appreciation for nature at its simplest, hence the highlight of gardening, flowers and pale, muted tones.
Work from Home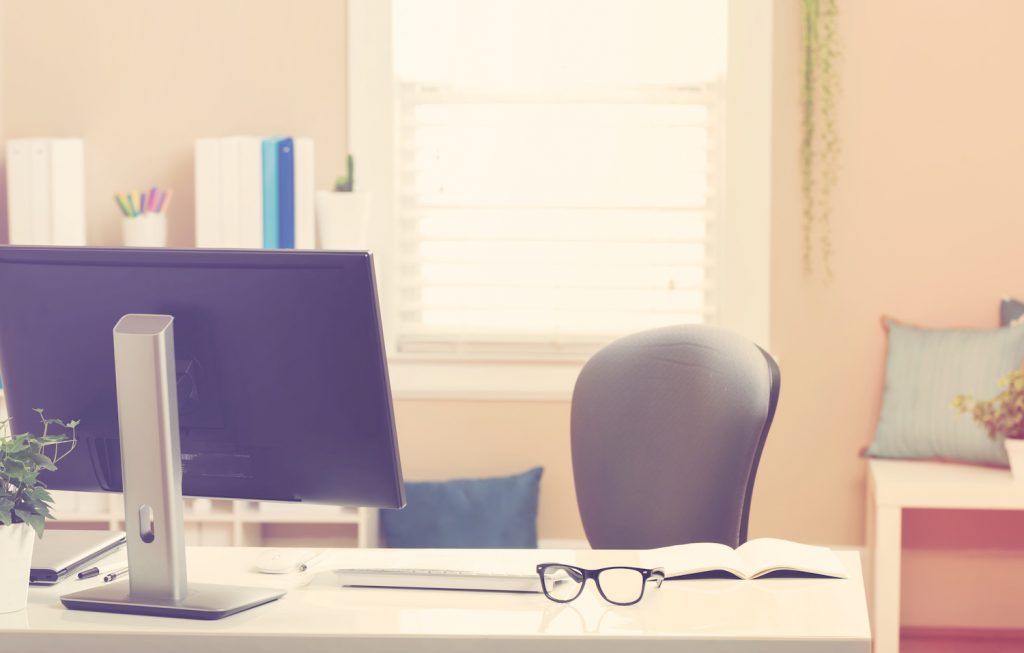 A recent study by Upwork reported that an estimated one in four Americans will be working from home in 2021, an 87% increase from 2019. With an influx of newly remote workers, it seems only fair to have a design trend dedicated to the work-from-home life. Clean, crisp lines will induce clear thought while a coffee bar in the corner might help you avoid going to the kitchen and getting distracted while brewing your afternoon cup. Place your desk where you get the best natural light (and view). Add accent lighting as necessary. Find a comfortable chair you can work in uninterrupted and hang art you love on the walls. You can even check out local East Hampton artist Kate Avery to find your aesthetic inspiration and even purchase some of her work! The key to the work from home trend is discovering the pieces and design elements that really work for you.
Subdue or Shine
Pantone released its color of the year and in a twist of colorful fun, gave us two colors the pigment experts believe will dominate in 2021. The first, Ultimate Gray, is a cool, tonal gray, while Illuminating is a bright, zingy yellow. The two colors work separately but are even stronger when paired together, the gray hushes the yellow's blare when the yellow brings up the warmth of the gray. Along with Ultimate Gray and Illuminating, warm colors are making a comeback, cozying up spaces from East Hampton to Barkhamsted. If you're not sure where to start with warming hues, burnt oranges and deep blues will guarantee a statement. They can even add some dimension as we glide into the playful summer months, where brighter colors typically reign.
Maximalism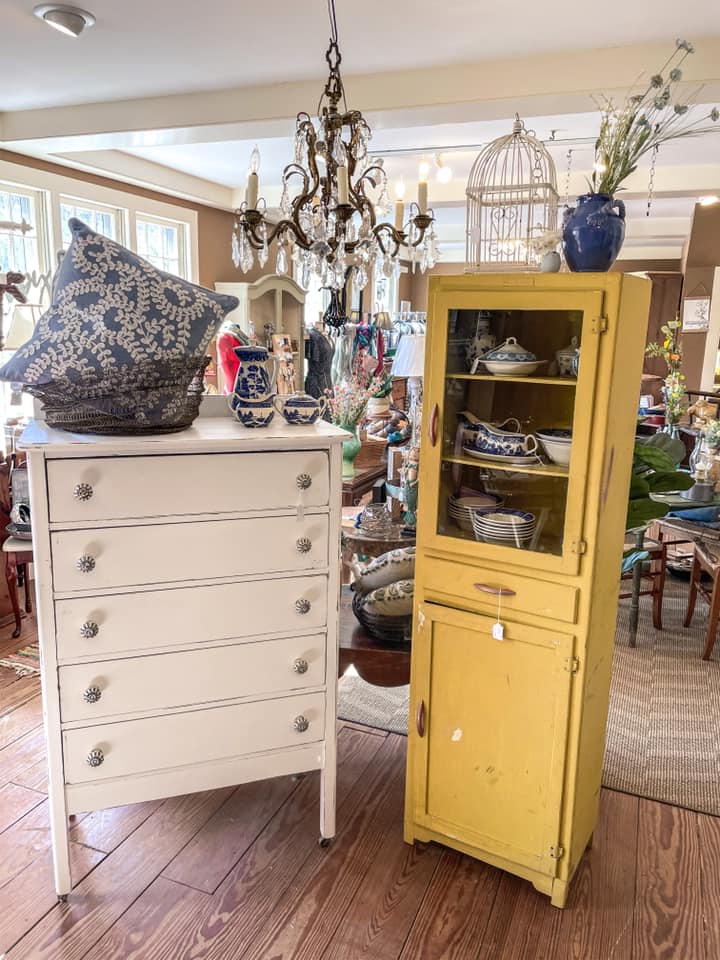 Sure, minimalism is calming and fresh but maximalism can add style and flair to any room. This trend also gives you carte blanche to exercise your self-expression through design and décor. Maximalism is all about unexpected patterns, bold colors and dynamic textures. Mismatched furniture pieces are the new matching sets, and a return to highly decorative and personalized interiors have us running to Shops at Marlborough Barn for all types of unique and vintage pieces!
Vintage and Traditional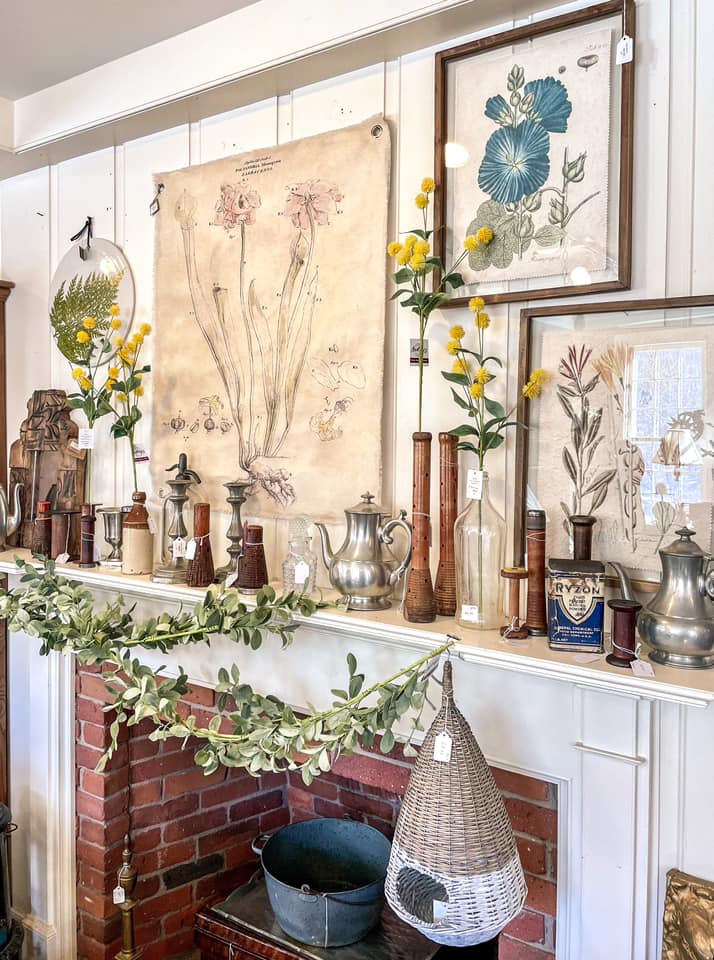 Have you noticed more brands using classic, serif fonts and pairing their marketing with visuals that harken to an earlier era? Well, the same goes for home interiors. Antiques, vintage designs, and classic art are making a comeback! Faded fabrics, chips in the paint, are all a go with the vintage trend.
Destination: Home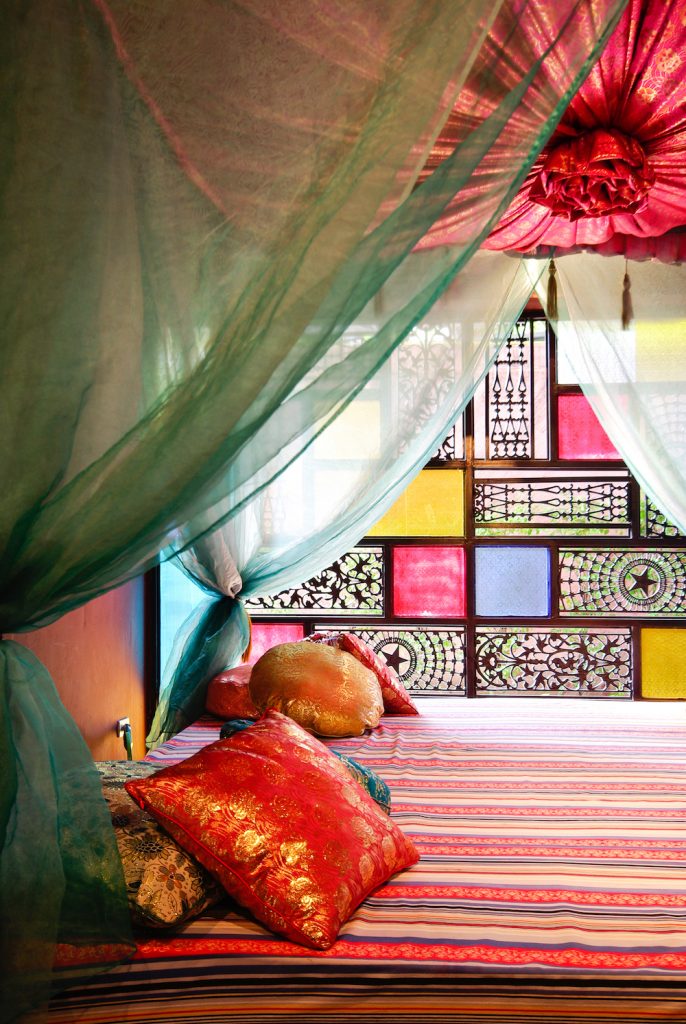 With travel a challenge, many homeowners are turning their interior spaces into tropical oases that would make even the most boutique hotel proud. Tropical prints on walls can be as easy to apply as purchasing peel-and-stick wallpaper. (Weekend DIY project alert!) Soft lemons add a home-away-from-home feel, and natural wood textures will make you think you're relaxing by a beach, even if you're watching Netflix on your couch. Statement canopies and headboards are an easy travel-inspired add-on, while luxe cashmere throw blankets and accent pillow sets will make you feel like you've just checked into your own living room. To pull this trend off, first decide on the travel influence; will you go wildlife safari? Caribbean beach? European holiday? Mixing scenery can get messy but when done right, the travel trend really soars.
If you need references for interior designers or have questions about how a particular design trend might work in your house, feel free to reach out: carlguild@gmail.com . If there's one thing we love talking about, it's home.
Some Places and People to Check Out:
Shops at Marlborough Barn in Marlborough, CT: https://www.facebook.com/shopsatmarlboroughbarn
Local East Hampton Artist Kate Avery: https://heirandspacedesign.com/?fbclid=IwAR2Lhvx27I37jIVmZvfBZcsJiD7_ZX4Et16SQFz8JRMaQrw47tU2lNvgB5Qh