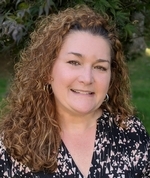 860-474-3500
860-474-3474 fax
860-922-4141 cell phone

vikkiwild@gmail.com
41 W. High Street
East Hampton CT, 06424
Receive Email Alerts from Me
Hello and Welcome to the exciting world of real estate. Whether you are selling, buying, renting or leasing you want to know that you have someone in your corner to help guide you and protect your interests and I am here to be that person.
It is important to me that my clients find that special place to call home where they will build long lasting memories with family and friends and equally important to help those who may be downsizing or selling to start the next chapter of their life.
I am a lifelong resident of East Hampton and graduated from EHHS in 1990. I reside with my family in the home I grew up in that was once owned by my grandparents. I have been lucky to have Michael by my side and watch Alex, Abby and Andrew grow into amazing young adults. We also share our home with our beloved GSD, Argos and Ally; who truly run our household.
I never miss the East Hampton Old Home Day celebration and enjoy watching the hussle and bussle of the flourishing Center Village.
My best memories are always with my family and friends and I enjoy entertaining them in our home whenever possible.
I look forward to assisting you in your real estate needs throughout Connecticut.You can contact me at 860-922-4141.
Vikki Brothers 's Listings
3
Beds
2
Baths
1,512
SqFt
3
Beds
2
Baths
1,229
SqFt