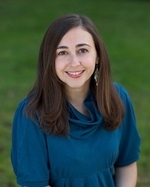 860-474-3500
860-474-3474 fax
860-989-7267 cell phone

lynnminnickrealtor@gmail.com
41 W. High Street
East Hampton CT, 06424
Receive Email Alerts from Me
Lynn is celebrating her 22nd year in Central Connecticut real estate, and brings experience in all aspects of the business, with unique specializations in GREEN and International Real Estate. Her clients appreciate her attention to detail, positive energy, and the fact that she is with them every step of the way through their transactions.
She has been active within the Greater Hartford Association of Realtors, where she served 15 years on various committees to work for the greater good of the real estate community and its members, and was a founding member of the association's chapter of the Young Professionals Network.
Lynn holds a Bachelor of Arts Degree in French and while she is native to Connecticut, lived in Quebec, Canada for 10 years as a child, and studied abroad in Italy. She is very actively involved in the East Hampton community she calls home, and was recognized as a " Friend of Education" award recipient from the Board of Education. She is an advocate for the National Kidney Foundation and a living kidney donor.
When not working or volunteering to support community events, Lynn loves to travel abroad with her husband and 2 children, play with her Siberian cat, listen to podcasts, read, drink copious amounts of coffee, and then plan more trips! She and her family have been hosting international exchange students through Rotary and AFS since 2013. With her house powered by solar since 2011, she's also our resident solar expert.
You can find her on her blog, mygreenlifeandrealestate, or on Instagram @lynnminnick and Facebook!