If you're ready to sell your home, one of the easiest and most effective ways to show its value is by enhancing curb appeal. From a pristine walkway to a newly painted front door, curb appeal is a prospective buyer's first impression of your house … so shouldn't it be a good one? To help you out, we've put together 10 easy tips for boosting curb appeal!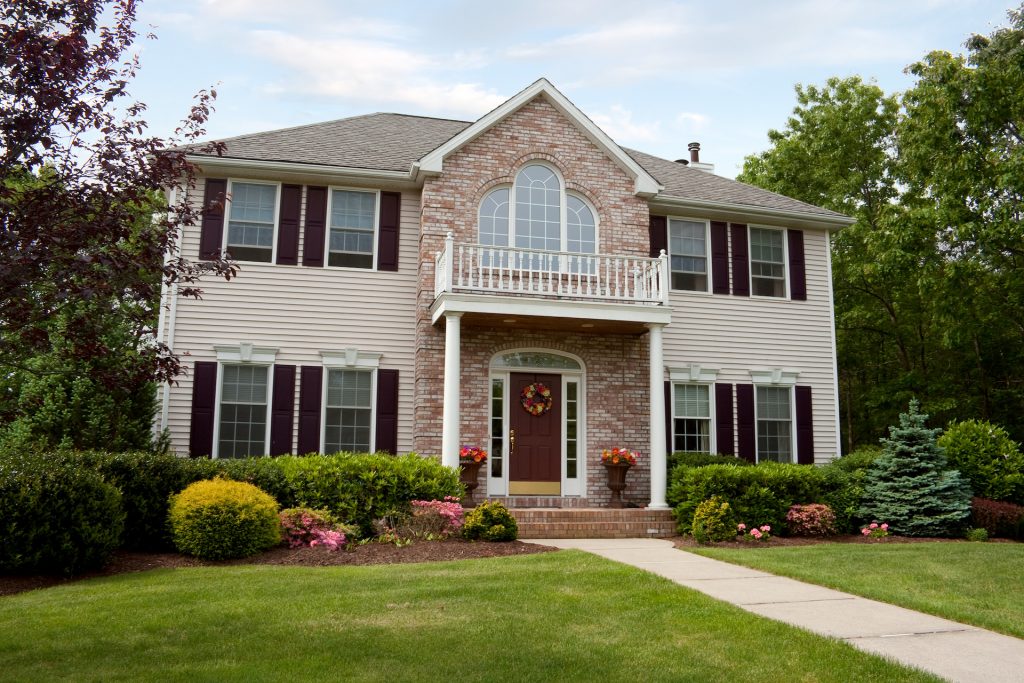 1.Dress up your front door.
What better way to attract potential home buyers than with an intriguing front door? Grab a brush and add a fresh coat of paint to make your door look brand new or repaint it a fresh hue to breathe new life into your home's exterior. Place potted plants by the doorway to bring greenery to your newly spruced-up entrance.
2. Work the windows.
Windows are one of the top 10 features buyers desire most, so showcase yours by making sure they're completely clean. While you're tending to those windows, ensure your blinds, shutters, and draperies are uniformly open. Also, consider installing window boxes for an easy way to add a splash of color to your home.
3. Add or replace shutters.
Shutters can actually make your windows look larger. Add a pop of color to your shutters such as blue, red or green to balance out neutral tones.
4. Clear the driveway.
A driveway can make or break the visual aesthetics of your home, especially if it's covered in dirt or debris and flanked with garbage cans. Put your garbage bins away and wash off your driveway; buyers will more clearly envision driving up to their new home. You'll also want to fill in any driveway cracks, which only get worse in the wintertime. And a final fix? Add lights to your driveway (if you don't have them already). If you're showing your house in the winter months when days are shorter, these driveway lights will bring a welcoming sense of comfort to prospective buyers as they pull up to tour your home.
5. Treat your lawn.
To give your lawn that professional-looking touch, cut the grass and take care of the weeds. Also, if you fertilize your lawn to prevent winter damage, the extra precaution will be greatly appreciated by potential buyers.
6. Make over your mailbox.
A mailbox is small but mighty when it comes to curb appeal. An old, rusted mailbox could signal to buyers that other parts of the home are dilapidated too, while a fresh, sparkling mailbox exudes home care and property compassion. Making over your mailbox can be as simple as a new coat of paint or as complex as… well, replacing it with an entirely new one. And while you're refreshing your mailbox, adding rocks or flowering plants will send buyers directly to your door.
7. Plant seasonal flowers.
Beyond the mailbox or door, think botanical! Planting flowers in your front yard is an easy way to increase your home's curb appeal. Flowers mean color and life, imbuing a certain vivaciousness to your house that no other simple upgrade can.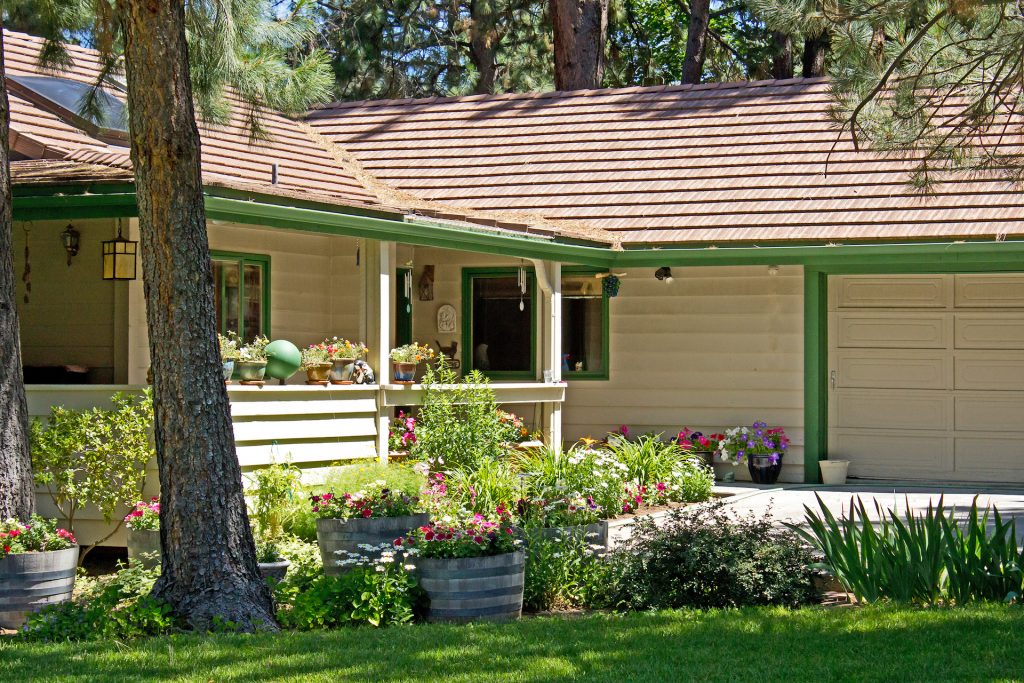 8. Replace hardware.
Give your home a twist of style merely by replacing old house numbers, door locks and light fixtures. If you're wondering what color works for a house number, bronze, nickel or black are standards that will match most any home hue.
9. Decorate your great outdoors.
Your front yard isn't just the space between the street and your home's physical structure. It's an oasis for playing catch, sipping lemonade and reading a book under the shade of an old tree. If you have a porch, augment its appeal with new (or rented furniture). Keep the design simple and minimal to show buyers the potential your front yard can bring.
10. Enhance your fence.
While it may seem counterintuitive, often times a fence makes your property look larger by delineating your land from your neighbor's. If you already have a fence, check that no panels are broken and that the color of your fence matches the other exterior details of your home. For a traditional look, add a fresh coat of white paint to a picket fence. If you have a natural wood fence, stain it to keep it in tip top shape for years to come, who knows it could even be the earthy element your home needs!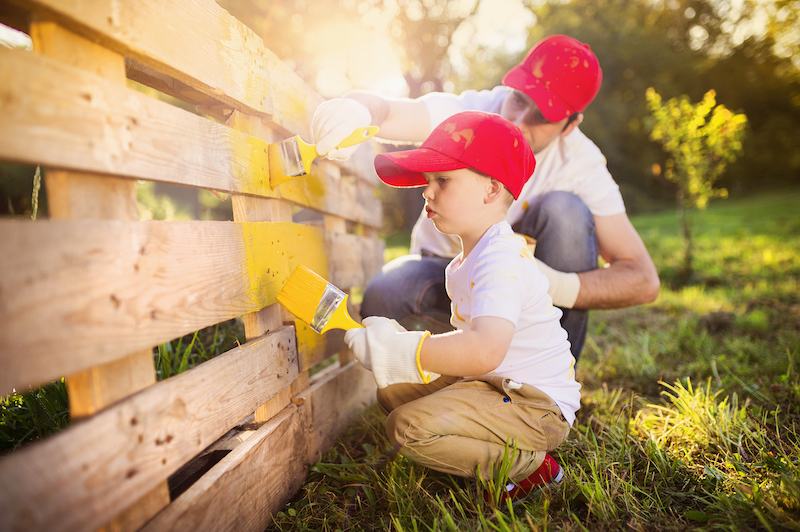 To download your printable checklist today click here:https://mailchi.mp/e7aac82d7a1e/10-easy-ways-to-enhance-your-curb-appeal
Looking for more tips to add quick appeal and instant value to your home? Email us (inquiries@carlguild.com) or call us: 860-474-3500. We love talking about our favorite topic: real estate!