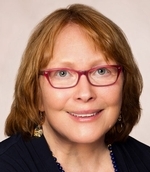 860-474-3500
860-474-3474 fax
860-334-8714 cell phone

barbaraloveshomes@gmail.com
121 Broadway, Suite 1
Colchester CT, 06415
Receive Email Alerts from Me
I grew up in a small town where honesty, hard work and taking care of your neighbor were valued and expected.   I moved to Colchester with my family in 1990 and it didn't take long for us to fall in love with the people and the area!  
As a software developer, skills such as problem solving, planning, negotiating and tracking were important.  I've found that those same skills are also important to be a good realtor but to be a great realtor, it's important to treat every client with respect and to provide constant communication.  I'm asking you to call me when you need a realtor who will be there to stand by your side and work hard for you.  
I promise to work with integrity, trust and relentlessly to make your real estate dreams a reality!   My clients have spoken for themselves – check me out on Zillow!
Barbara Royea 's Listings